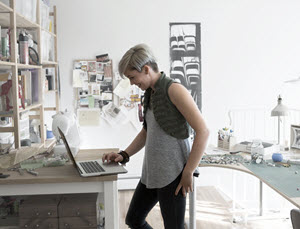 As the largest generation with the most spending power in US history, millennials should be at the forefront of nearly every brand's business strategy and decision making. Today's brands know that winning millennial loyalty is critical to success. However, millennials today are inundated with choices, making their loyalty all that more elusive.
In the second installment of our Insight to Action Series: Driving Growth, Customer Engagement and Value Through Credit Education, we explore how brands can drive loyalty with customers, including this sought-after group, by providing the credit education resources and tools they both want and need.
Some of the biggest takeaways:
Millennials lack credit confidence. A recent PwC study estimates that just 24 percent of millennials understand the basics of finance. Additionally, Experian's Millennial Credit & Finance Survey found that half of millennials have no idea whether their current credit score is good or bad and more than half have had an issue with credit card spending or late payments. This confusion and lack of confidence has led to fear: two-thirds consider credit cards to be "dangerous."
They're looking for answers. According to a recent Experian survey, 76 percent of 18 to 24-year-olds are interested in financial or credit educational tools or assistance. While they face the highest level of student loan debt in the country's history with levels continuing to rise, millennials are motivated to tackle their future financial health proactively and are hungry for answers.
Brands are uniquely positioned to tap into this need and provide true value for their millennial customers. It's by providing this value – and delivering on their brand promise – that they'll drive lasting customer relationships for years to come.
For more on this topic, download our complimentary whitepaper.