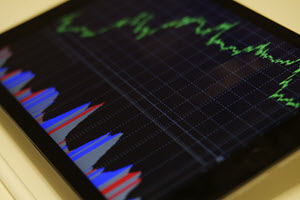 Last month, we reflected on the takedown of two popular dark web marketplaces, AlphaBay and Hansa. With more than 200,000 users and $1 billion in illicit sales, AlphaBay's dismantling was celebrated as a landmark victory against cyber crime and a testament to the power of global government collaboration.
Both sites, accessible through the Tor network, were responsible for the exchange of hundreds of thousands of illicit items including stolen personal data. At roughly ten times the size of the Silk Road, AlphaBay's takedown was expected by many to make a serious dent in dark web commerce.
Others – ourselves included – cautioned that there was much more to the story. We predicted that while sales might temporarily slow, dark web activity was far from over.
Shortly after the takedown of AlphaBay on July 4th, Hansa saw a staggering eightfold increase in new users before it too was shut down. Just a few weeks after the takedown of Hansa, we're seeing that pattern manifest once again. According to new research carried out for the BBC, between a one week period (July 24 through July 31), other dark web sites saw their listings increase by as much as 28%.
In the wake of one marketplace closure, cyber criminals are simply migrating to other sites. Per the research carried out for the BBC, Dream Market had 98,844 listings at the end of last month, growing 3.9% and taking the title of the new largest marketplace. The next largest site, TradeRoute, rose from 14,914 listings to 17,816 – a gain of 16.3%. The Tochka marketplace experienced the largest growth in listings at 28.1%.
This growth underscores a sobering but important reality: cyber criminals will continue to innovate and find ways to engage in illicit commerce. It's our responsibility to stay ahead of the threats and take measures to help protect our identities by using long, strong and unique passwords, regularly updating software, and enlisting the help of a credit and identity monitoring partner.
Have other tips to share? We'd love to hear from you. Weigh in with us on Facebook, Twitter or LinkedIn.