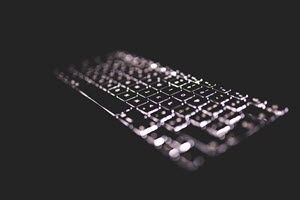 Each October, we band together with other businesses, nonprofits, and agencies to observe National Cyber Security Awareness Month. Now in its 13th year, NCSAM is a collaborative effort between the U.S. Department of Homeland Security and the National Cyber Security Alliance to educate consumers, corporations, and institutions about cybersecurity awareness.
The past four weeks we have been sharing our tips and insights in weekly themed #ChatSTC Twitter chats, hosted by our friends at STOP. THINK. CONNECT. Below, learn more about the topics we explored and key takeaways on important issues discussed.
Every Day Steps Towards Online Safety:
Creating new cybersecurity habits does not need to be daunting. There are simple steps and easily adoptable actions that can help keep your private information safe online.
We recommend getting started by creating a conversation at home. Late last year, it was reported that teens spend nearly nine hours every day in front of some form of media channel. Talk to your children and your partner about the types of information that should remain private and the importance of safeguarding this information.
Create strong, cryptic passwords that are a complex combination of letters, numbers, and special characters. Take care to avoid your name, birthday, or pet's name, and don't reuse passwords across multiple sites and apps. We also recommend using two-factor authentication whenever possible.
Check your privacy settings on your devices and apps. Certain apps may have default settings that may share your sensitive information. Disable or permanently delete programs and apps you no longer use.
Cyber from the Break Room to the Board Room:
Businesses of all sizes need to implement cybersecurity practices and understand the threats facing their organization, like phishing scams and malware. Every person in an organization plays a role in keeping a business secure and creating a culture of security.
Our Continuously Connected Lives:
Lastly, we explored the Internet of Things. According to Cisco, there are already 10 billion things that can connect to the Internet. This number is expected to grow substantially within the next few years. Cisco predicts that by 2020, the number of devices connected to the Internet will exceed 50 billion. However, the cybersecurity standards within these devices remains somewhat unchartered territory.
Whether a wearable, smart fridge, or connected car, it is important for users to understand what data is being collected and stored.
Always password protect new devices and use biometric authentication whenever possible.
You can learn more about all of these topics in our Firewall Chats podcast series, and by searching the hashtag #ChatSTC on Twitter. Experian is proud to be a champion of National Cyber Security Awareness Month. Let us know your top cybersecurity tips on Facebook, Twitter or LinkedIn.