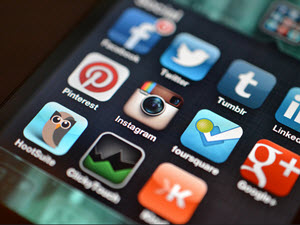 Today, we're pleased to announce that our Social Media Monitoring product now includes child-monitoring services. This important addition, which can be rapidly deployed and customized through our Identity Management Center (IMC), lets our partners enable subscribers to monitor privacy and reputational risks, cyber bullying, weapons references, and sexual predator activity for their child's Facebook, Twitter, and Instagram accounts.
Ninety-two percent of teens go online daily. Ninety-one percent of these individuals share photos of themselves, and 71 percent share the name of the city or town in which they live. It's more important than ever for parents to be vigilant of the security risks facing their children across social media. Not only can a child's social media activity put them risk for identity theft or fraud, it can also impact his or her future success. In fact, 35 percent of admissions officers reported that when checking on a student's online presence, they found something that negatively impacted an applicant's chances of getting in, a figure that has nearly tripled from last year.
Here's what Experian President and Co-Founder, Joe Ross, had to say about the news:
In today's world where children and teens are constantly connected, they may be sharing information that puts them at risk for identity theft, reputation damage, or worse. The new child monitoring services added to our Social Media Monitoring product will allow businesses to provide subscribers peace of mind, knowing that they'll be alerted if their children are sharing any information or engaging in activities via social media that puts them at risk.
For more information on Experian's Social Media Monitoring product, visit https://www.experianpartnersolutions.com/socialmonitoring/ and to stay up to date with all Experian news, be sure to follow us on Facebook, Twitter and LinkedIn.