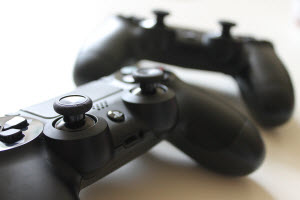 June is National Internet Safety Month, which began in 2005 in order to raise awareness around the need for online safety, especially among children and teens. In honor of Internet Safety Month, let's hone in on the gaming industry, one area in particular that has caused a huge growth in the popularity of hacking.
More than ever before, we're seeing less skilled, younger individuals getting involved in cybercrime. Attacks no longer require years of experience and an advanced technical background. Tools to carry out sophisticated attacks are now easily assessable, easy-to-use and affordable on the dark web. Just three years ago, a majority of cybercriminals were in their late teens or early twenties. Now, we're talking about nine and 10-year olds, which are being introduced to hacking at an early age. How are youngsters hearing about the dark web, then? One answer: video games.
Popular games are attracting a younger and younger demographic. When kids sit down to play a game, everyone gets competitive. Some have started to hack accounts in order to come out on top. This is where kids begin to be exposed to the illegal world of the dark web. Take Distributed Denial of Service (DDoS) booting services, which have grown in popularity. These DDoS services allow an individual to take control of another individual's IP address to knock them out of a computer game. And, it doesn't stop there.
Before gaming gets out of hand, parents need to play an active role in their child's online safety. First, they need to start thinking about technology or the Internet as a place that's integrated with our daily lives, not a separate world. Stay up-to-date on the latest technology your child engages with, like gaming consoles or a hot new app. For some of these video games, the age requirement is 18 years and old, where young children are being exposed to potentially harmful environments. Parents should be held accountable for keeping their children safe.
If kids are gaming maliciously, parents must be on the lookout and be willing to start conversations around the real consequences of criminal activity. That's where we can truly begin cutting down on cybercrime among the younger generation. Want to join in on the gaming conversation? Share your thoughts on Facebook, Twitter and LinkedIn.