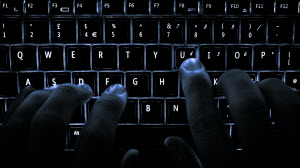 With July just around the corner, it's hard to believe we're already halfway through 2016. Throughout the last six months we've seen some major cyber security incidents make headlines. According to the Identity Theft Resource Center, since January 1, 2016, there have been a staggering 500 breaches, with over 12.8 million records exposed. The breaches span the verticals of financial services, business, education, government/military, and government/healthcare. If things continue tracking this way, we may very well surpass last year's total of 780 breaches.
The heaviest hit sector this year was the business sector, coming in at 46.5% of all breaches. Some of the bigger breaches in this category were caused by phishing attacks. In one case, a scammer impersonated the company's chief executive officer and asked for employee payroll information. The email was not recognized as a scam and as a result, personal information about some current and former employees was disclosed.
This underscores something we have stressed time and time again on this blog: the importance of education at the business and consumer levels. While cyber criminals continue to develop new skills, we're seeing the same techniques being used in attacks. According to Gartner's recently-released security predictions, "through 2020, 99% of vulnerabilities exploited will continue to be ones known by security and IT professionals for at least one year."
The good news about this is that protecting our identities is largely in our hands. By creating long, strong and unique passwords across accounts, being careful about what and where we click, keeping an eye on any suspicious activity, and enlisting the help of a third-party monitoring service, we can stay one step ahead of cyber criminals.
When it comes to reversing the trend of growing breaches, we all play a role. How are you committing to safe cyber practices for the rest of 2016? Share with us on Facebook, Twitter and LinkedIn.