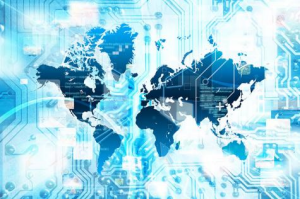 The story filling headlines this week surrounds a breach of a number of White House computers.
Ellen Nakashima of The Washington Post reported, "Hackers thought to be working for the Russian government breached the unclassified White House computer networks in recent weeks, sources said, resulting in temporary disruptions to some services while cybersecurity teams worked to contain the intrusion." Nakashima quotes White House Officials saying, "In the course of assessing recent threats, we identified activity of concern on the unclassified Executive Office of the President network… We took immediate measures to evaluate and mitigate the activity… Unfortunately, some of that resulted in the disruption of regular services to users. But people were on it and are dealing with it." Unfortunately for the US government and other national organizations, this attack is not the first of its kind.
Adrian Diaconescu of Digital Trends commented, "Cyber security is becoming a bigger concern for government organizations around the world. Only weeks after a report surfaced that NATO's PCs were breached by hackers… Hackers have also breached the White House computer network." Diaconescu also shared that "White House officials are playing down the impact of security breaches. Reports suggested the latest breach was more of a nuisance than a real threat because no classified data was compromised, and the 'intrusion' was quickly contained. However, in the process of suppressing the threat, some network connections were briefly disturbed."
From national organizations to ordinary citizens, what can be done to protect against threats? What do you make of this news from the White House? Let us know your thoughts on Twitter and Facebook, and be sure to check out our Tumblr for the latest industry news stories.