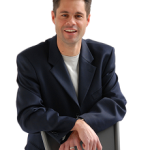 John Sileo's identity was stolen out of his corporation and used to commit a series of crimes, including $300,000 worth of digital embezzlement. While the data thief (an "internal spy") operated behind the safety of John's identity, John and his business were held legally and financially responsible for the felonies committed. Ultimately, the data breach destroyed John's corporation and consumed two years of his life as he fought to stay out of jail. But John chose to fight back and speak out.
Emerging from this crisis, John became a professional speaker on identity theft protection and corporate data privacy, teaching audiences to bulletproof their bottom line against data breach. John is a contributing writer for CSIdentity's blog, among many others, and his book, "Stolen Lives: Identity Theft Prevention Made Simple", has won several awards.
For more information on John Sileo and identity theft protection, please visit www.thinklikeaspy.com.